Prank links to send to your friends can be the best links you would ever get because fun is what makes you happy, and happiness gives you good health. Good Health allows you to work well, and earn a lot of wealth. Everything is connected as they say in The web series "Manifest", and this is so true.
So, in this article, I am going to share 12+ best prank links that you can use to enjoy pranking your friends, family, and colleagues. And, also you can send the links to your friends so that they can prank others.
The important note I would like to write here is, always prank those who take pranks lightly. Don't try these on short-tempered people as well as those who take things on their hearts quickly.
So fasten your seat belt, you are going on a ride where you will find a lot of nasty, cool, funny, amazing, shitty, prank links that will blow your mind. So, let's get started…

---
12+ Best Prank Links to Send to Friends in 2022
---
Love Calculator
Love Calculator is a website where you can create a link that you can share with your friends. When they click the link, they will be asked to enter their name and their partner's name so that it will calculate their love percentage. But, actually, as soon as they click submit after filling out the details, his and his partner's name will be forwarded to you. That is how this prank happens in which the victim will share his partner's name unintentionally. That's fun. This is the loveliest prank game ever.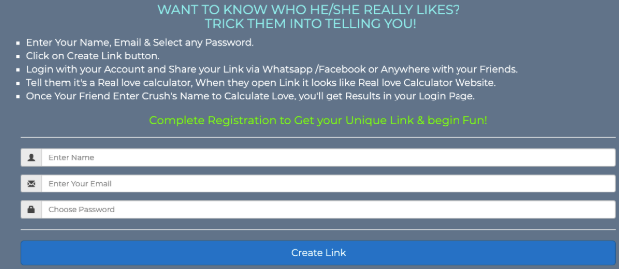 Shady URL
Shady URL website is actually a link shortener but there is a twist. It doesn't only shorten the URL but it makes the URL short in a way that it looks shady or some spam site link. Yes, that is an amazing and easy prank you can play with your friends. Kind of nasty prank link.
Fakewhats.com
As the name reveals, Fakewhats is a site where you can generate fake WhatsApp chats which you can show your friends to prank them or fool them. Yes, you can create a fake chat in a way that it looks like you have been chatting with some big star cricketer or actor, even your friend's girlfriend, and show that to your friend, and he will be either surprised or shocked.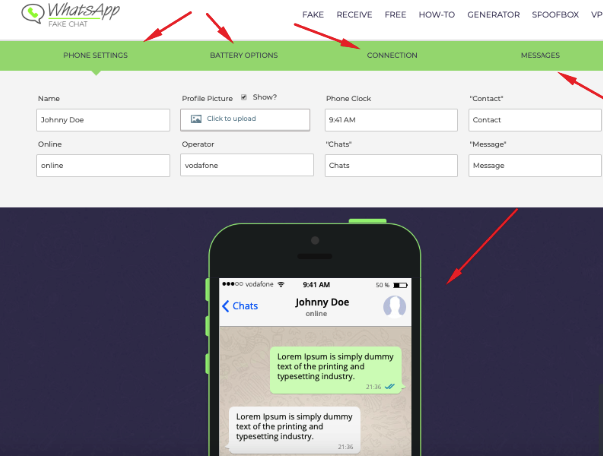 FakeWhats.com has so many options and features that would help you customize your fake Whatsapp chat that will make it look so real. Try that out once, and you will find that it is one of the shittiest yet funniest yet nastiest prank links out there.

Shit Express
Shit Express is actually a shitty prank link to send to friends so that he can use it. The website is a home to the poop of various animals. Yes, you can order any animal's poop on the website, and deliver it to your friends or anyone whom you want to play a prank with.
GreatBigStuff
This is a BIG prank link to be honest because this is a website where you can find everything in bigger sizes. I mean if you look for a toothbrush on that website, it will show you the unusually bigger sized toothbrush. And, the best thing is you can order big-sized things and get them delivered to someone whom you want to play a prank with.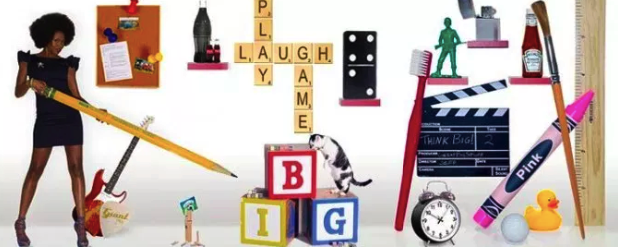 Imagine how the person will react when the parcel gets delivered. I am already ROFL.
Ship Your Enemies Glitter
When you want to piss someone badly, what is better than sending them glitters, and various related stuff that may surely piss them off badly. Ship your enemies glitter is a website where you can order glitters and get that shipped to someone you want to play a prank with. 
The best thing is there are some adult products including glitters as well which you can send to someone who is more than 18 years old, and have some really shitty prank with them. Sometimes, it can be a really sexy prank website when you want to send some adult glitters to your partner. Enjoy this funny prank link.
Fart Attack
Fart Attack is another cool prank link that you must enjoy using. Actually, it is a Chrome extension that you have to install on your friend's laptop and make sure he uses Chrome. And, increase the volume to highest, and wait. Once your friend starts using the Chrome browser, his every click on a button or link will make a fart sound. 
This is best to play a prank when you are at the office or somewhere you are working in a group. As your friend leaves his desk for a while, you do the job, and enjoy.
Facebook Status Prank
Facebook Status Prank is great because nowadays everyone uses Facebook, and what is better is to create fake status that makes you look popular. Yes, you can create a fake one, and take a screenshot, and share in your reels or story, and enjoy. People will see it is real.
As You can see, in the screenshot, I have used Mark's name to create a fake status. Not only status but you can set numbers for comments, and likes as well. You can add fake comments there as well.
Cat Facts
You can just set a number, and get the Cat Facts. Cat Facts is a service on which you can subscribe to a number and it will send cat facts every day. You can use your friend's number, and he will get a cat fact every day. The person who is annoyed with such messages will be pissed off for sure, this way you can play pranks with them. Point to note that the Cat Facts service is the paid one.
Hacker Typer
This one is a geeky prank link that you must try out. In this, when you open the website and start pressing the keyboard's keys, it will auto write codes so fast that it will look like you are typing codes so fast as you see in the Hollywood movies.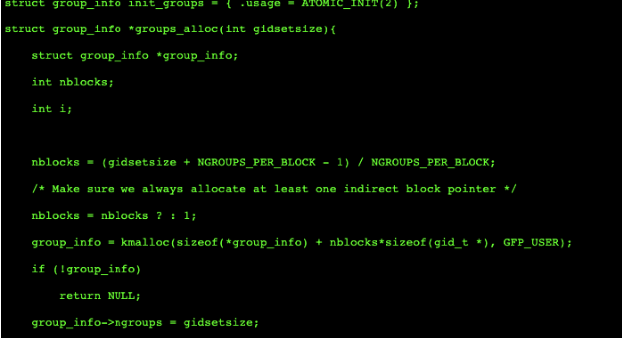 This is really a great prank link that can scare your friends as they would think you are a hacker.
Few More Best Prank links to send to friends in 2022
Getjibjab.com:

The website allows you to add funny texts and gifs to your selfies/friends' selfies, and make them so funny that you can use them to troll someone.

Geek Typer:

Pretty much similar to Hacker Typer with some more customization options.

Fake Check-ins:

You can show others that you are somewhere but actually you are not there by using the Fake Check-ins app. Enjoy pranking your friends with this.
Pranking is fun, and you must do it with your friends, and enjoy. Hope these best scary, geeky, shitty, funny prank links are good for your use. Enjoy!!